Connecting the Thermostat to the Internet
There are two methods to get the Thermostat connected to your Router. WPS and Access Point.
WPS
WPS is the easiest way of connecting your thermostat to the internet and almost all routers have this function available, if you do not have your WPS button activated or you wish to connect to a booster or extender then please proceed to
Access Point Mode
.
If you are having trouble connecting via WPS mode, then please skip straight to
Access Point Mode
.
**Important**
If you are a Virgin Media Business customer, and you have a Hitron Router, then WPS will be disabled. Please follow this guide to enable WPS on your router -
Hitron WPS Guide
.
Please 'Click' the video above to start. Note you can pause the video at anytime by 'Clicking' the video to pause and resume.
Step by Step
If you are unable to view the video above then please follow these steps.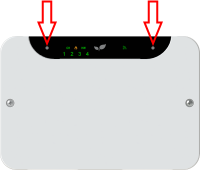 Please start at the your router, press your WPS button, this will activate your WPS function.
***Important, you must put the router into WPS first and it will time out after 2 minutes***
Now go to the Receiver (rectangular white box) and press, and hold both buttons for around 5 seconds until '1' and the WiFi light slowly flash.
Now click the left hand key, '2' and the WiFi light will slowly flash.
Finally, click the right hand key, '2' and the WiFi light will rapidly flash.
Once the Router has connected to the Receiver then the WiFi light will flash red and green.
If you go to the Thermostat and you will now see that the time should be correct(may take upto a minute). You are now connected, please click the green arrow go to move to the next step.
If the WiFi light shows any other colour then please view 'Receiver Lights' to find out what status your Receiver is in.
Help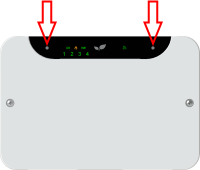 If you have any issues finding the WPS button

or do not know what the lights on your router mean, please use Google search to find your instructions. You will be able to search for your manual by using the information found on the back of your router.
If you can login to your router settings, please refer to your user manual, you will be able to see if your WPS button is enabled.
If you wish to reset the Receiver and start again, press, and hold hold both buttons on the Receiver for 15 seconds. Release when the lights go out. Wait 30 seconds, then try the WPS process again.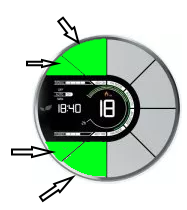 If you wish to reset the Thermostat, press and hold the 4 left most buttons on the Thermostat. Release when the screen goes blank.
Access Point
Alternatively, try to connect via
Access Point mode
.