At a Glance
Ideal for holiday lets
and rental properties

Buy our Internet Room Thermostat
From only £124.99

Take remote control of all of your
heating zones

Programmable Internet Room Thermostat
Have you ever returned to a cold house?

Worried that your heating has been left on whilst out?

Spending too much on your heating?

Presenting our Programmable Internet Controlled Room Thermostat, a must for the coming Winter. Enabling you to quickly and easily adjust the timings and settings of your home thermostat whilst out and about via the Internet. Never come home to a cold house again!



We show you how our thermostat can save you money year after year.

Use your mobile phone to set your heating from anywhere.

Use our website to quickly and easily set up and control your heating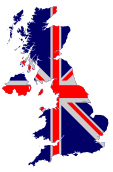 All of our products are made in Britain.

© 2012 Inspire Home Automation Limited
Company Number: 08052865
VAT Number: 135 1826 25
home | thermostat | warranty | about | contact | my thermostat Privacy | Cookie Policy | Terms